Joelle Joanie "JoJo" Siwa is a dancer, singer, actress, and YouTube personality from the United States. She is popular for her two seasons on Dance Moms with her mother, Jessalynn Siwa, as well as her singles "Boomerang" and "Kid in a Candy Store." Siwa's YouTube channel, "Its JoJo Siwa," features daily videos of her life. She named to Time magazine's annual list of the world's 100 most influential people in 2020.
Biography of Jojo Siwa
Joelle Joanie Siwa was born on May 19, 2003, in Omaha, Nebraska, to Jessalynn, an Iowa professional dance instructor, and Tom Siwa, a Nebraska chiropractor. She has one sibling, an older brother named Jayden Siwa, who is a vlogger as well. Siwa's ancestors come from Poland, Germany, Luxembourg, and Italy.
Siwa began her career as a top-5 finalist and the youngest contestant on the second season of Abby's Ultimate Dance Competition, which was produced by Dance Moms star Abby Lee Miller. She was eliminated in week 9 after appearing on the show with her mother. Siwa first appeared on Dance Moms in 2014, after auditioning for Miller's "ALDC" dance competition team and being chosen.
Siwa made available for download "Boomerang" in May 2016, as well as a previous single, "I Can Make U Dance." "Boomerang" addresses the issue of cyberbullying. Its video has received over 900 million views and over 2.5 million likes. Vivid Seats named Siwa the Breakout Artist of the Year in 2018. Siwa announced in 2018 that she would embark on her first major concert tour, D.R.E.A.M. The Tour, in 2019. She was scheduled to visit 52 cities in the United States and Canada, visiting theaters, outdoor amphitheaters and stadiums, as well as indoor arenas. Other performances would also take place in the United Kingdom and Australia.
You might also like to read about Chelsea Clark
The tour was set to kick off on May 17 in Phoenix, Arizona. The first leg of the tour was set to end on June 26 in Austin, Texas, before resuming on July 10 in Orlando, Florida. The second leg's final date is set for August 20 in Vancouver, Canada. In September 2020, she was named to Time's annual list of the 100 most influential people in the world, and in 2021, she was named to Fast Company's Queer 50 list.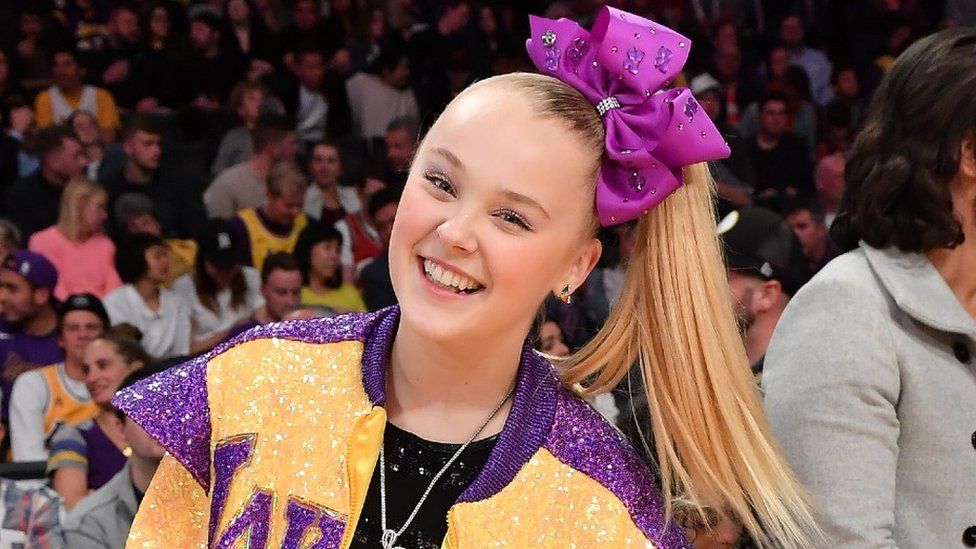 Jojo Siwa Personal life
From August to November 2020, Siwa was in a relationship with TikTok star Mark Bontempo. Siwa revealed on social media in January 2021 that she is a member of the LGBTQ+ community. When asked by a fan what her label was, Siwa stated that she does not label her sexuality because she "doesn't really know this answer." Siwa revealed in February 2021 that she was in a relationship with her best friend, Kylie Prew, who had asked her to be her girlfriend a month before. "Technically, I would say that I am pansexual," she later explained, "because that's how I've always been my whole life is just like, my human is my human." Siwa stated in the same interview that she also uses the terms "gay" and "queer."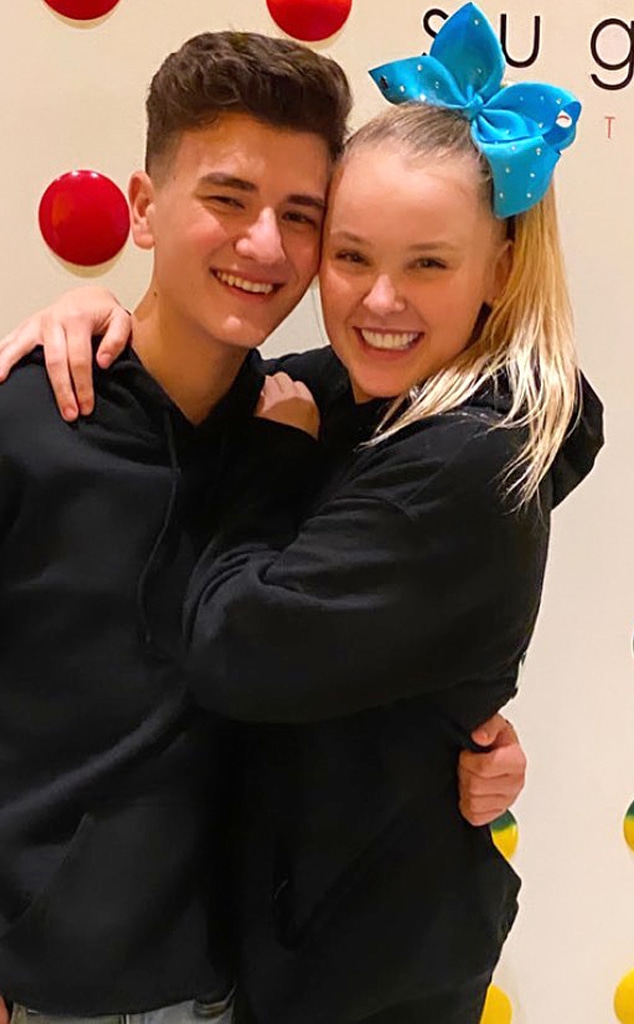 Controversies of her Car
It all started when Jojo posted a photo of her new car, which her parents had given her for her 15th birthday. Jojo revealed in her YouTube video that she was unaware of the car or the fact that her parents had it custom painted for her by West Coast Customs. They later shared a photo of the car on their official Instagram account.
Justin commented on their page a few hours later, and things took a turn for the worse from there. He commented on the photo three times, each time saying, "burn it." Jojo's mother even chimed in, saying, "burn your own things."
According to Entertainment Tonight, Jojo also left a comment that was deleted, saying, "that's not the best idea."
Justin then took to Twitter to apologize, saying, "I have nothing against you, it was the car and the colors I didn't like, I really hope you didn't think it was malicious or mean-spirited." She even captioned a photo of a cardboard cutout of Justin in her car, "burn it." The drama, however, did not end there! He was out shopping the other day when he came across a book by the 15-year-old YouTuber. Justin shared a photo of "Jojo's Guide to Making Your Own Fun" on his Instagram story. "Burn it," he scribbled over the book, quickly followed by, "haha jk." Jojo took advantage of Justin's attention once more, posting about her books on Instagram and showing off a photo of herself "reading" to the Justin Bieber cutout. "Since @justinbieber now likes my books, I thought I'd read him my new one, 'JoJo and BowBow CANDY KISSES!!'"
Net worth of Jojo Siwa
Siwa is estimated to be worth $14 million, though some of her earnings estimates are conservative.
According to Celebrity Net Worth, it's difficult to calculate Siwa's exact net worth because we don't know what percentage of profits she earns from sales of her bows and other products. It's also worth noting that her home is a significant asset — Siwa paid $3.5 million for her 6,000-square-foot Tarzana, California home in February 2020.
Despite only appearing on two seasons of Dance Moms, Siwa emerged with the highest net worth of any dancer under Abby Lee Miller's direction. While Siwa was never one of Miller's favorites,
She's one of the few former students who still communicate with the notoriously difficult teacher. Maddie Ziegler, Abby's clear favorite, has severed ties with her former dance instructor.
Speaking of Ziegler, she has had a lot of success since the end of Dance Moms. Her substantial earnings come from acting roles, a book deal, and modeling jobs, according to Celebrity Net Worth. This brings Ziegler's net worth to around $5 million, which is obviously a lot of money for an 18-year-old (or anyone, for that matter). However, the fact that Siwa is worth nearly $10 million more than her castmate, who was arguably the show's star, demonstrates just how wildly successful she is.
Quick Facts about Jojo Siwa
Born Name
Joelle Joanie Siwa
Nick Name
JoJo, JoJo with the big bow
Date Of Birth
May 19, 2003
Age
18 years old
Sun Sign
Taurus
Birth Place
Omaha, Nebraska, United States
Residence
Los Angeles, California
Sexual orientation
Straight
Nationality
American
Hair color
She has naturally Brown hair color. But,
her mom dyes her hair Blonde.
Eye Color
Green
Ethnicity
White
Height
5 feet 8 inches
Weight
63 Kg
Martial Status
Single
Net worth
$10 million