David Goggins is an American ultramarathon runner, ultra-distance cyclist, public speaker, triathlete, and moreover an author. David is retired from the United States Navy Seal and also a former United States Air Force Tactical Air Control member who served in the Iraq War.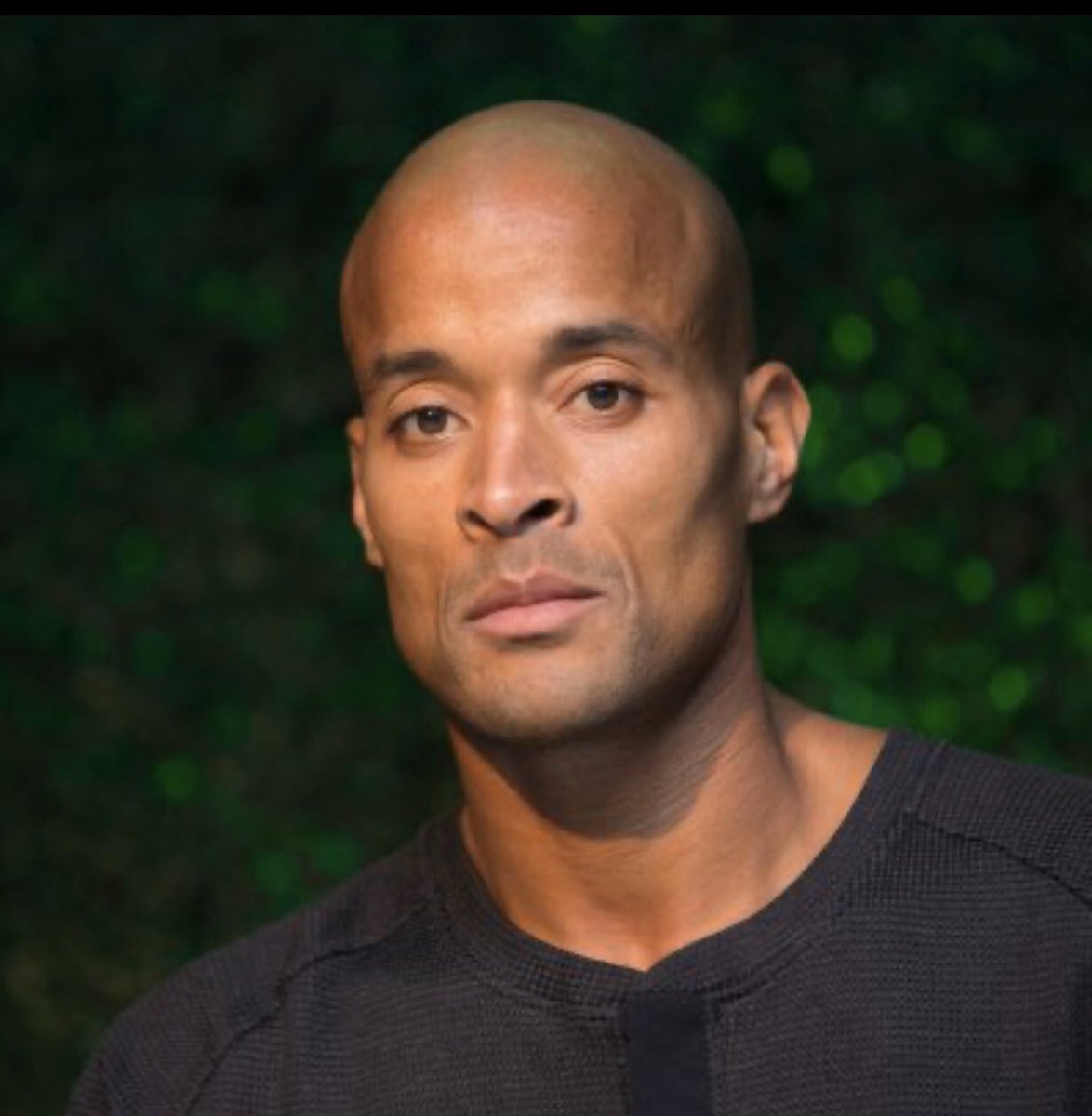 Biography of David Goggins
David Goggins was born on February 17, 1975. He is a blessing to Trunnis and Jackie Goggins. Moreover, Goggins live in Williamsville, New York with his parents and brother Trunnis Jr in the year 1981. In fact, David also experienced racism during his early life because he was the only one of the scarce African Americans in his school. Moreover, at the age of six-year-old, Goggins worked with his family at his father's skate rink. Likewise, David and other members of his family suffered constant and severe abuse from his father before escaping from him along with his mother. Something which he talks about in the book "Can't Hurt Me". This happened in the gap between his discharge from the Air Force and enlisting in the Navy. In fact, David also worked as a pest control fumigator.
Before his athletic pursuit, David joins to serve in the army. The harsh training he had to undergo shaped him to be the man he is today. During his time in NAVY, Goggins learned the value of hard work, fitness and developed courage and determination along the way.
David Goggins military career
Military Life
Talking about his life in the military. After joining the United States Air Force Pararescue, David fails in ASVAB which is a form of test accept into "The Pipeline." Indeed after finally succeeding, sadly one of the doctors diagnosed him with the discovery of Sickle Cell Trait. Moreover, it did not make his life easier. Later on after a week of rest, David returns to his training. However, the commander stated he had to redo every training process.
Therefore, David declined and switched to serve in the United States Air Force Tactical Air Control Party(TACP). In fact, David's service lasted till the year 1999, after then he decides to leave the Air Force. Later on, Goggins completed BUD/S training, which took him three tries.
Likewise, after being assign to SEAL Team FIVE, David served his time throughout the war period in Iraq.
Life as an Athlete
Moreover, David had a desire to do something for the children of his fallen warrior friends. Subsequently, he would go onto establish himself as an athlete by starting with Badwater Ultramarathon. Which was a 135 mile long run through the death valley that leading to Whitney Portal awaited David.
Even when his kidneys were shutting down, David completed an entire 100-mile lap plus one mile more in under 19 hours. Moreover, In the coming ten days, David also ran the Las Vegas in 3:08 minutes. Again, after a month, participating in the HURT 100 he injures himself and kept in a wheelchair.
You might also like to read about Taylor Cole
Likewise, David ran Badwater 135 and finishes fifth in the year was 2006. Above all, he wanted to test how long a body lasts after subjecting it to high-level endurance events.
Firstly in the Ultraman, after three days in a 320-mile race and cycling for almost 261 miles, David secured second place. Secondly, a third-place followed him in the year 2007 for the Badwater marathon. Thirdly, Goggins participated in14 ultra-endurance races landing fifth place in 9 of these.
Moreover, another outstanding record was when he surpassed the previous record by 20 miles as he completed 203.5 miles in a 48-hour national championship. Likewise, It was bland compared to what he would go onto accomplish on January 20, 2013. Not only that, David pulled a record of 4,025 pull-ups under 17 hours on live television which labeled him with legendary status. Moreover, David suffered from heart disease.
About David Goggins's book.
As mentioned earlier, Goggins suffered a lot of childhood traumas from physical abuse which affected his mental health. Likewise, he publishes a book last 2018, entitled, "Can't Hurt Me: Master Your Mind and Defy the Odds."
In fact, this book sold 900,000 copies in just 4 months which added to his net worth. Also, it tackles turning suffering into triumph. David Goggin learns to look back and made it a lesson that contributed to his growth.
Facts about David Goggins
| | |
| --- | --- |
| Name | David Goggins |
| Gender | Male |
| Nationality | American |
| Race | African- American |
| Sexual Orientation | Straight |
| Age | 46 years old as of 2021 |
| Zodiac Sign | Aquarius |
| Height | 6 feet 2 inch |
| Weight | 86 kgs |
| Hair Color | Bald |